This Animated Video informs 9 to 13 year olds about sexual violence in the circle of trust and how to speak out against it. It was made to mark the first Council of Europe Day to Protect Children from Sexual Exploitation and Sexual Abuse and was launched on 18 November. The video is a part of a series of initiatives that the Council of Europe and its 47 member states as well as international organisations are undertaking.
If you have been affected by this video, call our Care Line on 0818 924 567
Concerned?
Need Help? Call Us
The CARI Care Line (0818 924567), a specialised NATIONAL service is the overarching resource provided by CARI and often the first point of contact for those concerned about or affected by child sexual abuse. The CARI Helpline has responded to more than 1,000 calls per annum since 2006.
CARI needs your help
We need your help to fund our vital services for children affected by sexual abuse. Play an active role in helping to develop child protection services that improve and save lives! Help make a positive difference by making a single/regular donation; running your own event; supporting our events; partaking in our challenges.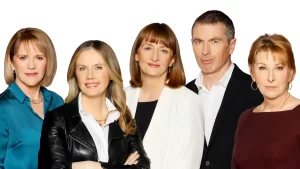 Johann Callaghan, Child Sexual Abuse Survivor, was interviewed on Morning Ireland this week, along with CARI's very own National Head of Therapy, Emer O'Neill and General Manager, Colm O'Brien –...