Thank You – Colours for CARI
Thank you so much for completing our registration for the All Kinds of Colours for CARI school fundraiser, we are truly grateful.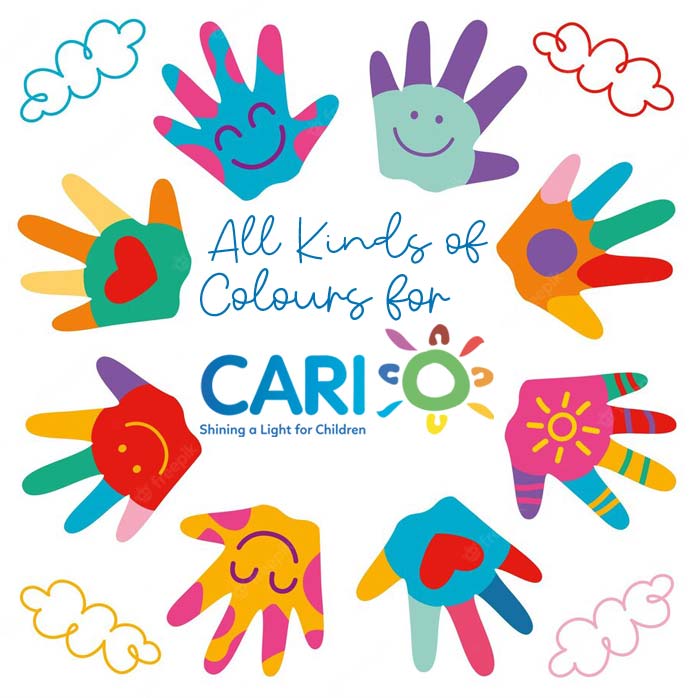 Your support will make a significant impact on the lives many vulnerable children and your generous donation will help us:
Provide therapy services to help children and families to heal and move forward positively with their lives.
Raise awareness about child sexual abuse and its prevalence in all walks of life.
Protect children who are at risk and help prevent sexual abuse.
Educate children to empower and protect them.
Please click the graphic below or click this link to access our Colours for CARI poster which you can display around the school.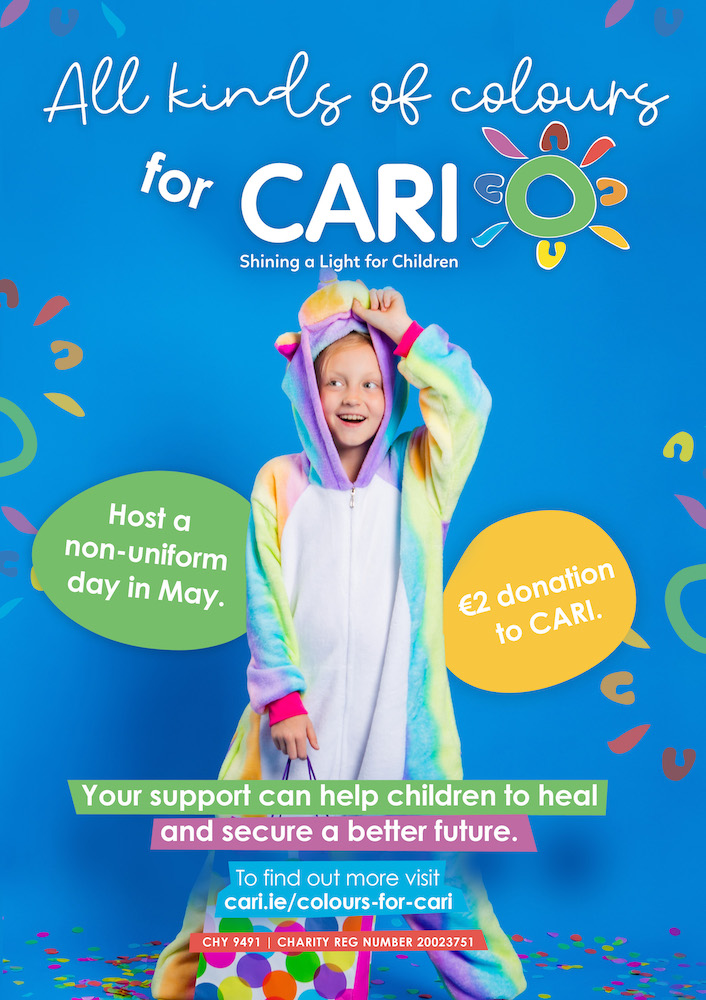 Should you have any queries please don't hesitate to contact Linda at fundraising@cari.ie or call 01 8308529 or 061 582224.